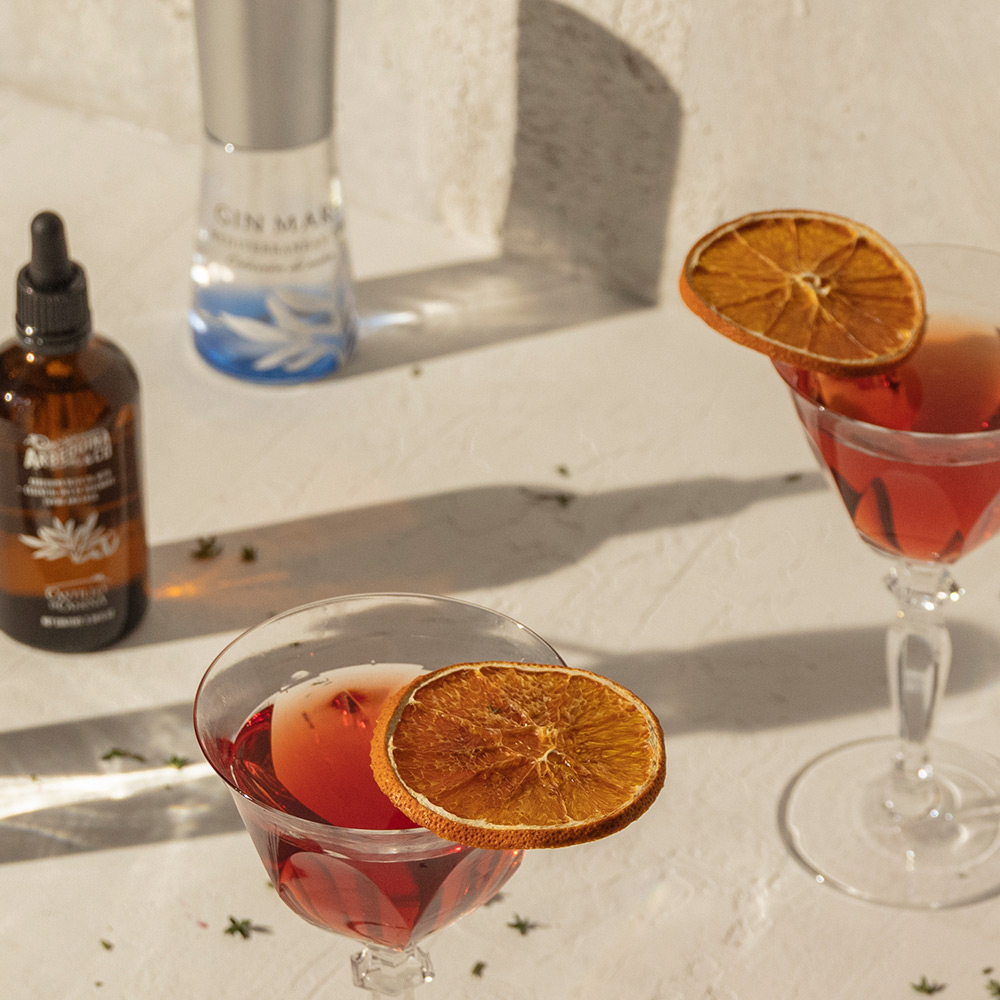 40ml Gin Mare
10ml Manzanilla Sherry
20ml shrub of blood orange
Two shots of olive bitters
*Optional: top with aloe vera soda
Add all the ingredients into a cocktail shaker and shake well. Serve in a Sherry glass. Add an optional top of aloe vera soda for a more refreshing twist.